Source Control Tab
This article uses Bitbucket in the example but the process is very similar with Github.
Once configured, you can display the commits from any specific branch. You can also use smart commits to automatically display the commit comment in the task or to move the task to a specific lane.
Setting Up Source Control

On the Project Sidebar menu, click on the source control tool of your choice. You should then follow the instructions to authorize TaskBlast. Once completed, choose a repository from the drop-down displayed in the top left of the view.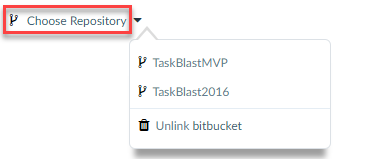 Then on the right side drop-down choose which branch to show commits from.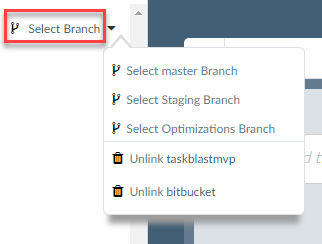 Now TaskBlast will show all commits from that branch. You can change the branch at any time. To unlink a repository or BitBucket, choose the unlink options at the bottom of the branch dropdown on the right.
As we can see in this real example, the commit shows up and also the comment is added automatically also.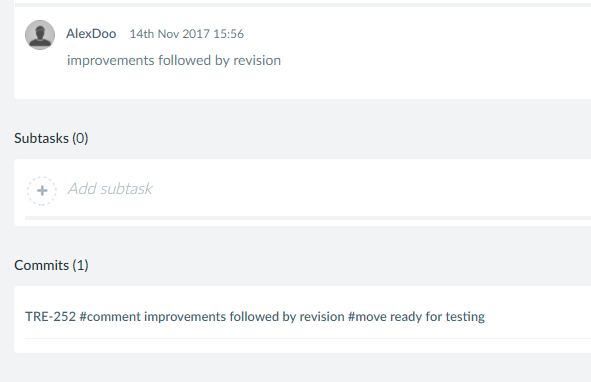 You can then click on a commit to be brought to that commit in GitHub or BitBucket.