Adding new Team members
TaskBlast was made with collaboration in mind, so it's time to add Team members to your projects. To do so, you should go to the Settings module by pressing the Settings button located in the top-right of the menu.
Select the Users section and click on the "Add new user" button:

Enter new user information and which project they will be working on: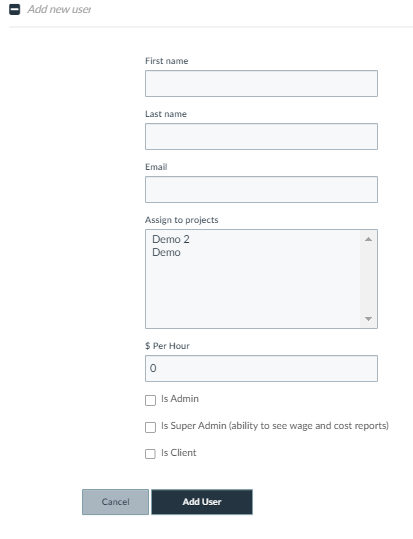 TaskBlast will send an email to your new Team members inviting them to join your project.