Keep going with TaskBlast!
Now that you know the basics, you may continue getting to know TaskBlast to use it as a tool to help you better achieve your project goals and focus on results more than management.
TaskBlast has different user profiles to control access to Projects and what they can do, like SuperAdmin, Admin and Client. There are also modules you may find usefull, like the following:
Project Sidebar: let you manage specific aspects of your projects and its collaboration, like project dates, Milestones and Sprints, or manage integration with other systems to enhance team collaboration.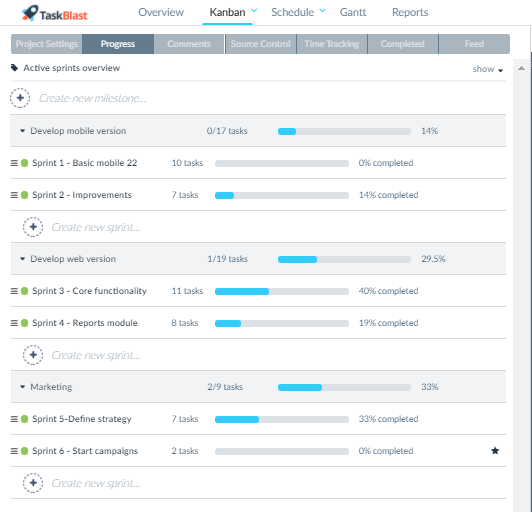 Gantt: let you manage your Tasks in a more visual way, to give you a better overview of Tasks during time, and set Tasks dependencies to have more control on project execution and deadlines.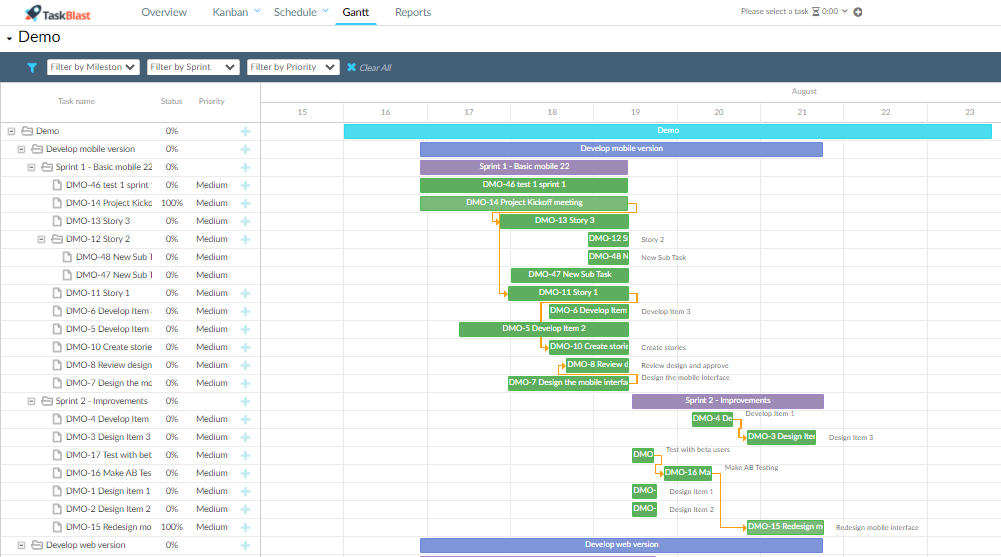 ListView: is a complement to the Taskboard that let you have a tabular view of Tasks you may gather from different projects to better control resources and Task assignments for different projects at the same time and in the same view.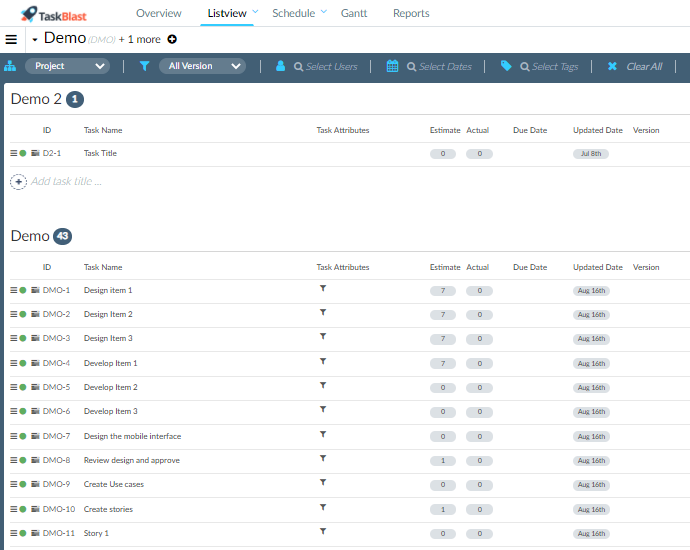 Schedule: let you schedule and program Project Tasks by week dates in a more practical way.
Releases: let you manage releases of your projects in a compact and consolidated way, having control of which Tasks of different Projects are involved in the release. You can also generate the Relase Notes from information in those Tasks.
Reports: let you generate different types of Reports and Views to help you to better manage your Projects.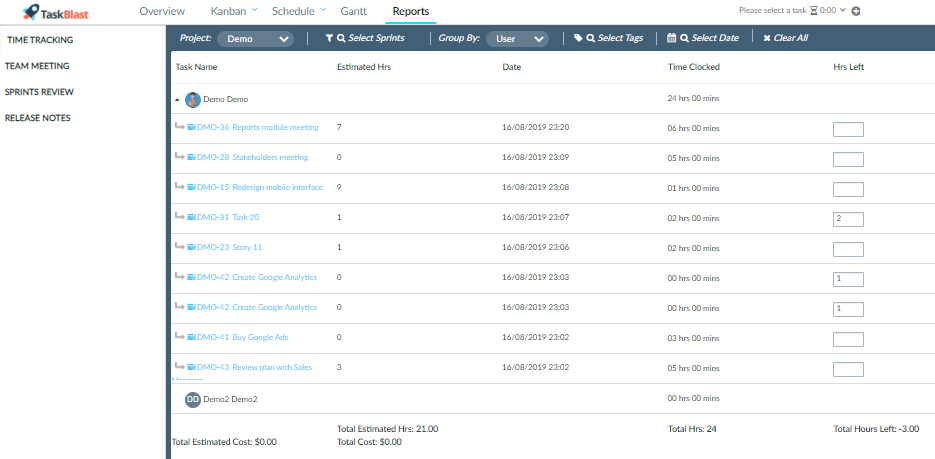 Overview: gives you and your Clients a general overview of project stats in a more executive way.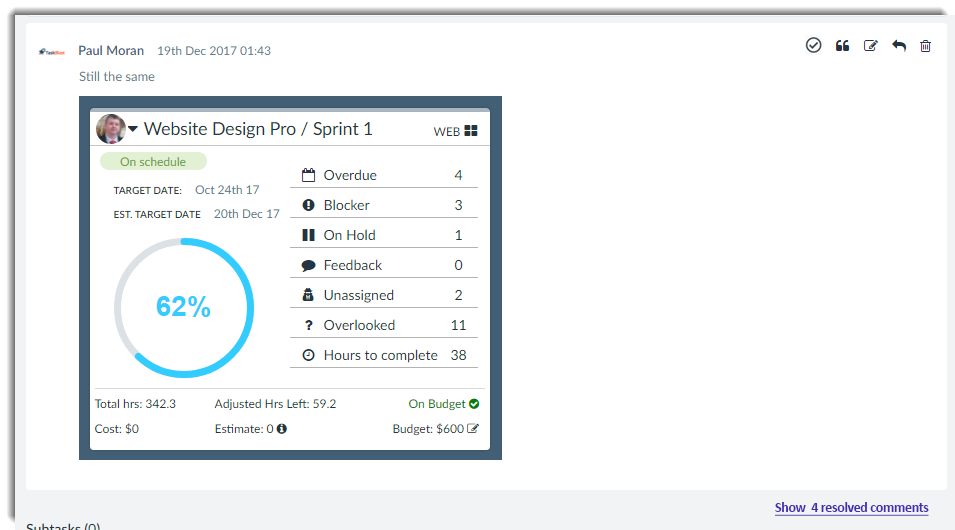 Settings: let you control general settings for your account and manage users and subscriptions.