Lanes and Sublanes
1 – Collapse Lane
2 – Lane options
3 – Lane Totals
4 – Sublane Totals
5 – Sublane Options
6 – Create New Task (Editor)
7 – Create Quick Task
8 – Card/Tasks
9 – Closed Items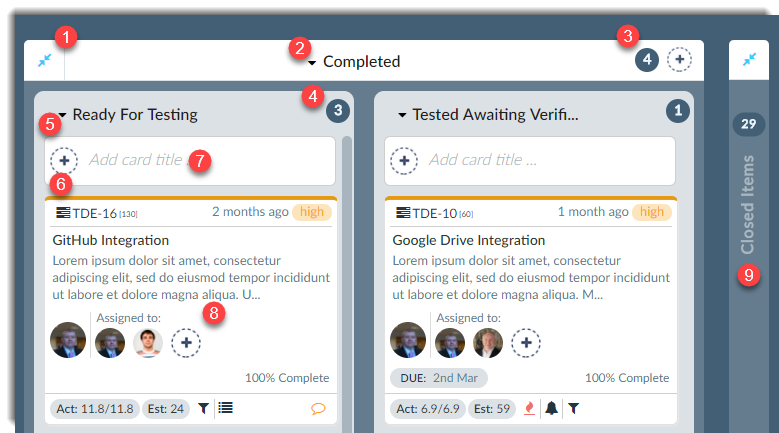 Collapse Lane
To save valuable space, collapse lanes that you do not use often. For example, a tester might want to collapse all lanes except for the ready for testing lane.
Lane options
Add sublanes, delete lanes and edit the lane title from the lane options. You can also edit the lane title by hovering over the title name and click to edit the title inline.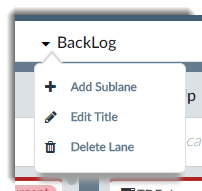 Lane & Sublane Totals
Each sublane shows how many cards are contained within. The lane totals shows the total cards from within all sublanes.
Sublane Options
Add a new card will create a new task in the full editor view. In the full editor view you can add images, attachments, subtasks and more. You can also edit the title or alternatively click on the title to edit it inline. Deleting the sublane will delete the sublane and any tasks within the sublane.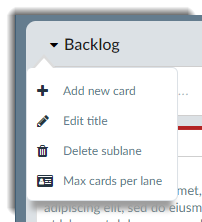 Max cards per lane allows you to set the max cards per lane. Also know as Work In Progress Limit (WIP Limit). You can see how it prevents you adding a new card once you have reached the max in the image below: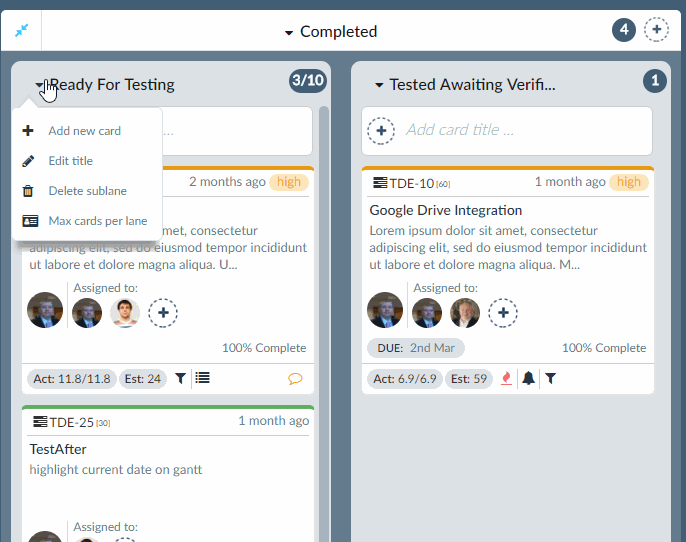 Create New Task (Editor)
This creates a new task in the editor. The editor view is an alternative to creating a quick task. Quick task lets you create a card by just typing the title and pressing enter. The full editor view has additional options such as adding a description, comment, attachments, subtasks and more.
Create Quick Task
Creating a quick task is a great way to quickly create lots of tasks. Just type the title name and press enter.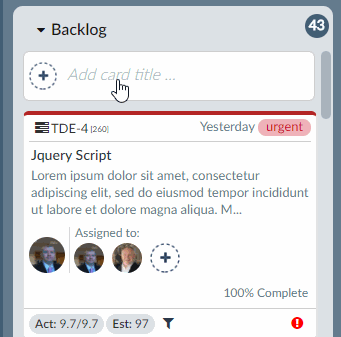 Card/Tasks
Cards hold all the information about the bug, feature or task you created. Please see the Card FAQ for more detailed information.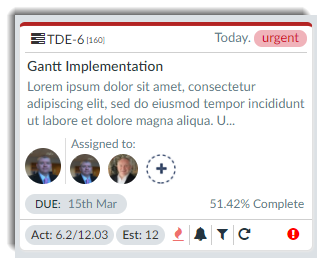 Closed Items
Closed tasks are moved to the closed items lane which is collapsed by default. This gives you quick access to recently closed items.