Comments and Comments Integration
The Comments section on the Project Sidebar, helps you communicate with the team on a specific project. You can use the comment section as a standalone comment tool or you can integrate with Slack to setup a Two-way link between Slack and TaskBlast. You can also setup TaskBlast to send notifications of issues created and closed to a Slack chat of your choice.
Comment Options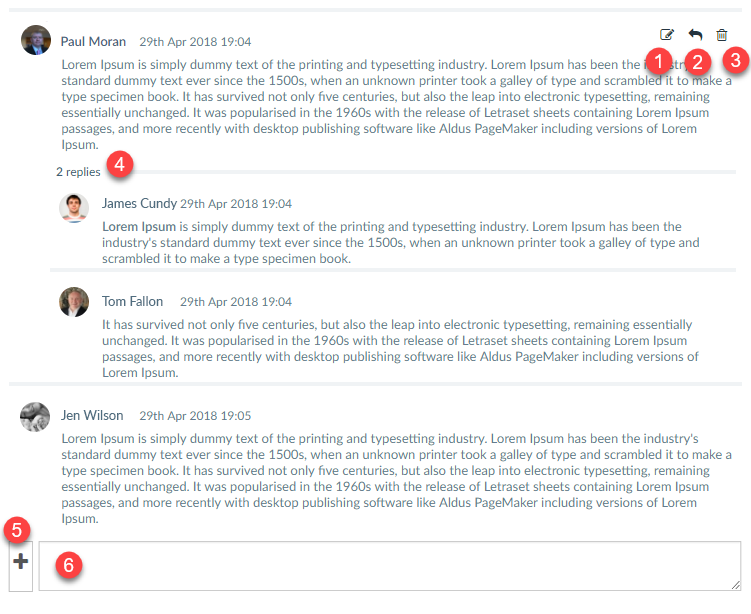 1 – Edit comment
To edit a comment click here and the editor will appear. Click save to keep the changes.
2 – Reply to comment
To reply to a comment, click the reply button and write the comment inline. Note replies will be indented under the comment you are replying to, as shown in section 4 below.
3 – Delete comment
Click to delete a comment. Once a comment is deleted it cannot be retrieved.
4 – Indented replies
When you click to reply to a comment, the comment is indented under the original comment. This makes it easy to branch of conversations and keep things easy to follow.
5 – Attach image/file
To attach a file or image click here and choose the file or image.
6 – Comment reply
When writing a new comment, type your message and press return.
Linking to a Slack channel
To link your Slack first click on the connect Slack button

On the following screen, authorize TaskBlast to communicate with slack. You can then choose the Slack channel you want to link to this project. Any comments written in TaskBlast will be synced to the Slack channel and any comments written in the Slack chat will be synced to the TaskBlast chat.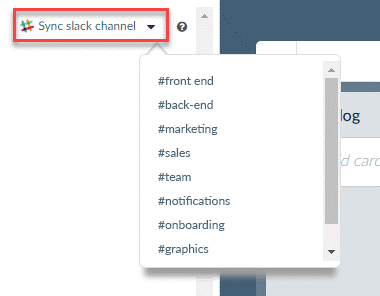 Send notifications to a slack channel
After you authorize TaskBlast on Slack, you will also have another option to send notifications of new tasks and also closed tasks to a channel of your choice.
On the top left of the comments tab, select the channel you want to send the notifications to.